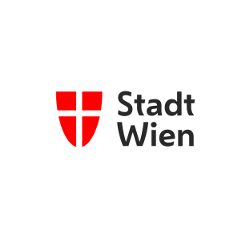 [ad_1]
Vienna (OTS) – The World AIDS Day in Vienna On December 1, the city council against discrimination in Vienna, Jürgen Tsernahorsky and the Vienna Health Council Peter Hacker, along with the Vienna Center for Discrimination Against Sex and Transgender Sexual Intercourse, hoisted the Red Banner on Thursday.
Vienna annually cooperates with all people with HIV and AIDS. The common complaint you can read with a flag is:
"Not AIDS, but AIDS!".
"In 2017 there are 510 HIV-infected in Austria. This figure indicates that the fight against the disease is still up to date, "said Peter Hacker, healthcare advisor.
Jurgen Chernogorsky, a member of the city council against discrimination, draws attention to improving the treatment of HIV infection: "We need to fight AIDS. Combating discrimination against people living with HIV / AIDS is our common goal! «
WASt Head and AIDS President Hilf Weinen Wolfgang Wilhelm says: "HIV-positive people are still discriminating. Stay in touch with your family, friends, workplace, or even healthcare provider. Thus, anti-discrimination is associated with the prevention of HIV. Only those with equal access to the society will be able to protect themselves from HIV infection ".
December 1 International Day against AIDS. It focuses on AIDS immunodeficiency and discrimination against HIV-positive people. Today, there are around 37 million people worldwide living with HIV / AIDS. (Closing)
Queries and contacts:
Phillip Lindner
Mass media representative Str Jürgen Czernohorszky
+43 1 4000 81853
philipp.lindner@wien.gv.at
Reinhard Krennber
Media Representative StR Peter Hacker
+43 1 4000 81248
reinhard.krennhuber@wien.gv.at
[ad_2]
Source link