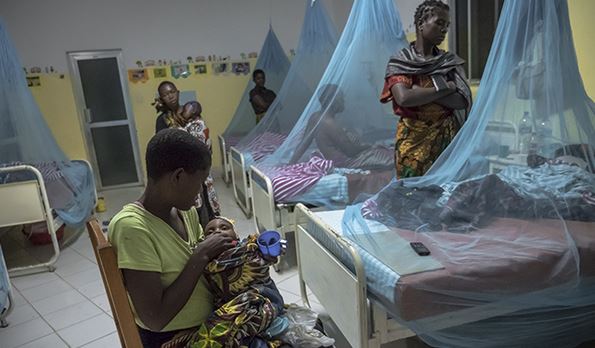 [ad_1]
The World Health Organization (WHO) said it would have an impact on malaria countries are seen when they are taken seriously.
Regional Director of Africa, Dr. Mattisisso Moeti has expressed this opinion in the World Malaria Report published by WHO in 2018. While these countries are focusing on malaria, we have seen life-saving results and reduced the situation.
"WHO and global partners in the fight against malaria continue to help the government, especially the most vulnerable people, and increase the response to malaria," he said.
There is a new concern over the decline in malaria declines in a few years, and even Nigeria and 10 other countries have contributed significantly to the global malaria situation. 11 countries were responsible for 151 million deaths and 274,000 deaths, about 70 percent in 2017.
In addition to India, the remaining 10 countries include Africa (Burkina Faso, Cameroon, Democratic Republic of the Congo, Ghana, Mali, Nigeria, Mozambique, Niger, Uganda and Tanzania).
According to the report, in these 10 African countries, about 3.5 million malaria cases were registered, while India has made progress in reducing the burden of illness.
It is aimed at reducing the level of malaria by at least 40% by 2020, determined by the global technical strategy of the World Health Organization for Malaria 2017-2030.
WHO and its partners have acceded to a new country-wide campaign aimed at increasing investment in preventing and treating the country's population, as well as for the protection of vulnerable people, which can endanger the lives of the population.
However, in order to achieve the goals of the global malaria strategy by 2030, malaria investments should reach at least $ 6.6 billion a year by 2020.
In the annual report of the World Health Organization, for the second consecutive year, the number of people with malaria has been increased: in 2017 there were about 217 million malaria cases, compared with 217 million in the previous year.
WHO Director-General, Dr. Tedros Gebeirus, states: "No one dies of malaria. But the world is facing a new reality: there is a risk of a reduction in investment and success in reducing the number of people who suffer from the disease.
"We recognize the need to do something different now."
[ad_2]
Source link