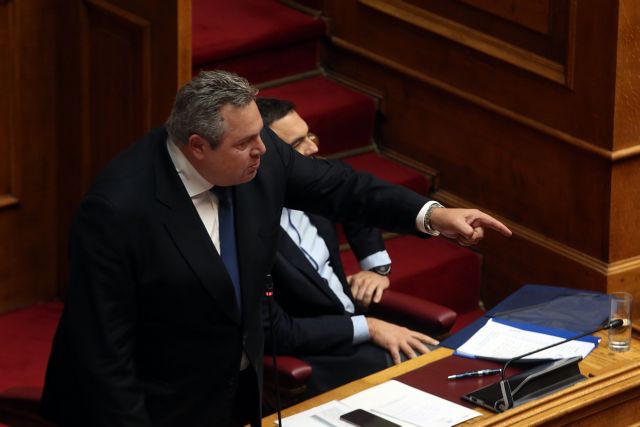 ANEL's decision to vote against the Prespa agreement was again announced by Panos Kammenos when he came home and dismissed his cabinet, but this time he did not want to say how he would crush it.
Panos Kammenos, an ANEL party speaker on Friday, said that ANEL did not vote for Pespa's agreement, but said he did not want his party to accuse the majority of the government's fall.
In fact, he demanded that his ministers be dismissed from the government by voting against the treaty, but at another time, "Then we will continue" … without further comment.
Confirm Cipre …
Mr. Kämtenos's remarks, according to Prime Minister Alexis Tsipras, is that ANEL President and National Defense Minister voted against the Paseous Accord, but in no case will he leave the government.
At the meeting, the president of ANEL tried to send an internal report to the SIRISA that there was no question about the joint newsletters, but that the Prespa agreement, for example, was asked to vote, such as Papacristopoulos.
The meeting of the ANEL Committee was attended by Minister of Tourism Elena Claustura and Deputy Foreign Minister Terens Chik.