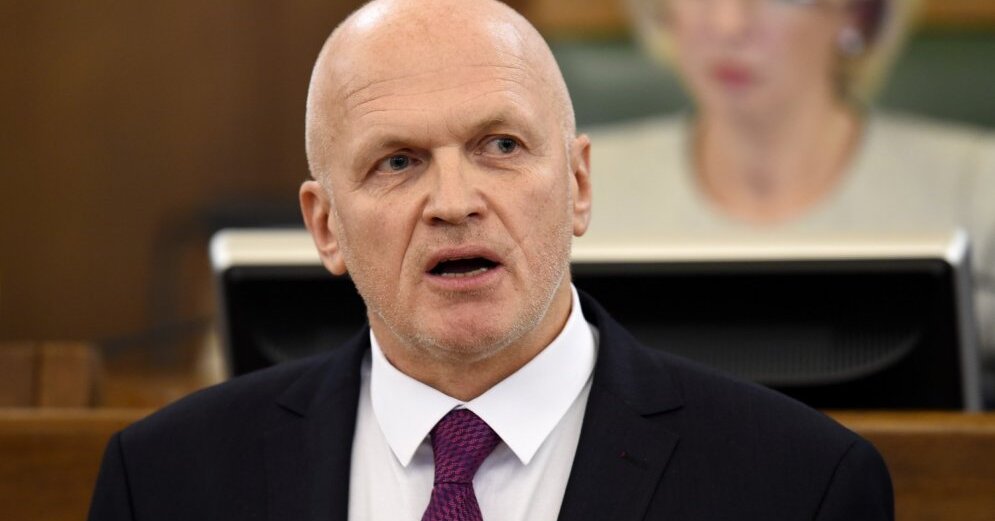 [ad_1]
Saimma member Ivars Puga stopped working with the Latvian National Theater, and Saeima's decree forced them to do so next month, said representative of the National Theater, Liga Rumseviks.
He explained the subject by telling about the theater in Puga, and in the coming days plans to stop the former labor relations. "Then he will be talking, he still has a show performer as a singer," Rumsweić said.
According to Article 11 of the Saeima Rules, if the elected member of the mandate is not elected within a month from the date of approval, the post must be dismissed or a deputy mandate.
Puga has been an Artist of the National Theater since 1986. Nominated by William Kohler's "Deep, Soft Sea" nomination, "Actor of the Year – as a Second Plan" was nominated for this year's "Spell Night" award.
Reportedly, Saima, 13, met on 6 November at the first meeting of the Presidium of the Parliament. The members elected in the second part of the first meeting of the new legislature took a solemn ceremony and approved it by their own hand.
Following the solemn promise, the Organization for Security and Cooperation in Europe voted for a draft resolution on ratifying 13th Saima's mandate.
DELFI may not publish material published on other websites, media or anywhere, and may not distribute, translate, copy, reproduce or otherwise process any DELFI published material without the written permission of the DELFI, the DELFI must be designated as the source of the published material.
[ad_2]
Source link