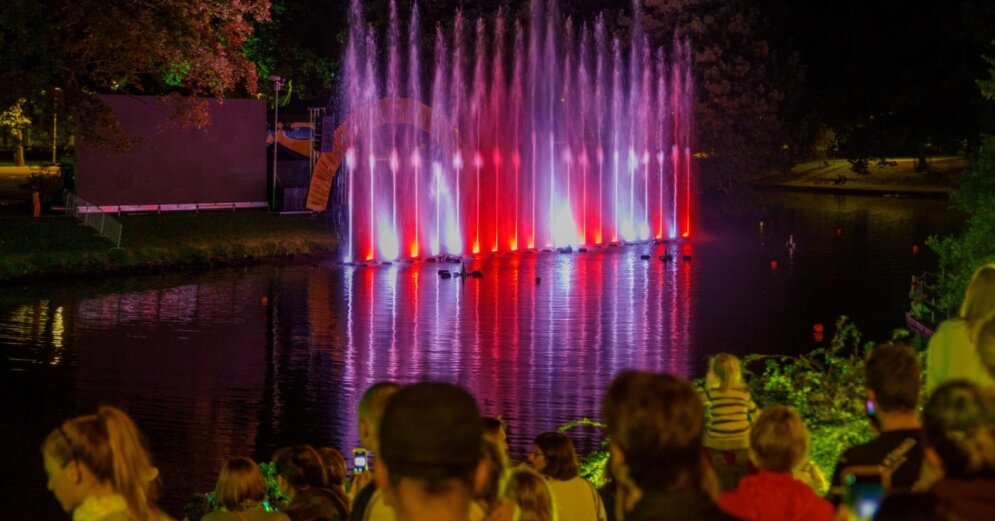 [ad_1]
On the first day of the Riga City Festival a traditional event was held in honor of the 50-year-old couple in Riga, classical music on the Dome Square, and a fountain and light show on the city's canal.
The Latvian Academy of Music (JVLMA) hosted the 100th anniversary concert "Doubles" at the Dome Square, where a large group of two distinguished and bright teams – the JVLMA Baroque Orchestra and the Riga Dome School.
Along with the Baroque Orchestra, Elina Shimkus, Ilse Graven-Scarain, Theresa Grethera, Monta Martino, Rinald Kandalantsev, Maya Klavina, Christine Sturm and Mauro Pincharoli. Soloists Larry Vangags, Indrikis Weinters, Madal Kallish, Dominic Vishlauskas, Nes Irizari, Peteris Liepish, Artis Orubs and singer Evilene Protector joined the band.
Here is a photo tour for these events:
Copying, translating, copying, reproducing or otherwise processing any material published by DELFI in other web portals, media or anywhere, as well as distribution of DELFI materials without the prior written permission of DELFI is strictly prohibited, but if authorized, the source of the published material should be identified.
[ad_2]
Source link