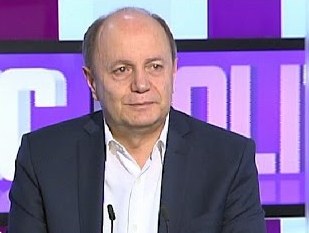 [ad_1]
The head of the General Labor Union, Dr. Bishara al-Asmar, said that "the public sector, the independent interests, the public institutions and the University of Lebanon will not be taken seriously in the strike."
He said: "We demand progressive taxation because we demand that the public sector employees and employees pay taxes and require the only cables required by the Ministry of Finance to pay taxes on their employers and owners, as they are often referred to the Ministry. «
He said: "We demand a tax deduction that requires the abolition of economic authorities. From 2012 to 2017, the state debt has grown by $ 20 billion, and there is no series. "
He asked: "Can there be 1,800 billion pounds of energy a year in Lebanon for the economic downturn and the cost of generating electricity is $ 2 billion a year? Public and private sector workers will pay 4 or 5 billion rubles for tax evasion. If they are US dollars, are they actually declaring their taxes publicly or privately?
Is corruption, garbage, theft, theft or abduction committed on commitments and transactions outside of the governing bodies that employees, poor, public sector employees, bankers, employees or some employers are interfering with?
He said: "We have to stop trading and do not need any attacks that require nothing to stop the chain. Since then, I have not made any reference to the authorities, but I have to personally go to these locations to accelerate the formation of the government and the need to bring the ministers to the competent authority.
Source: National Media Agency
[ad_2]
Source link