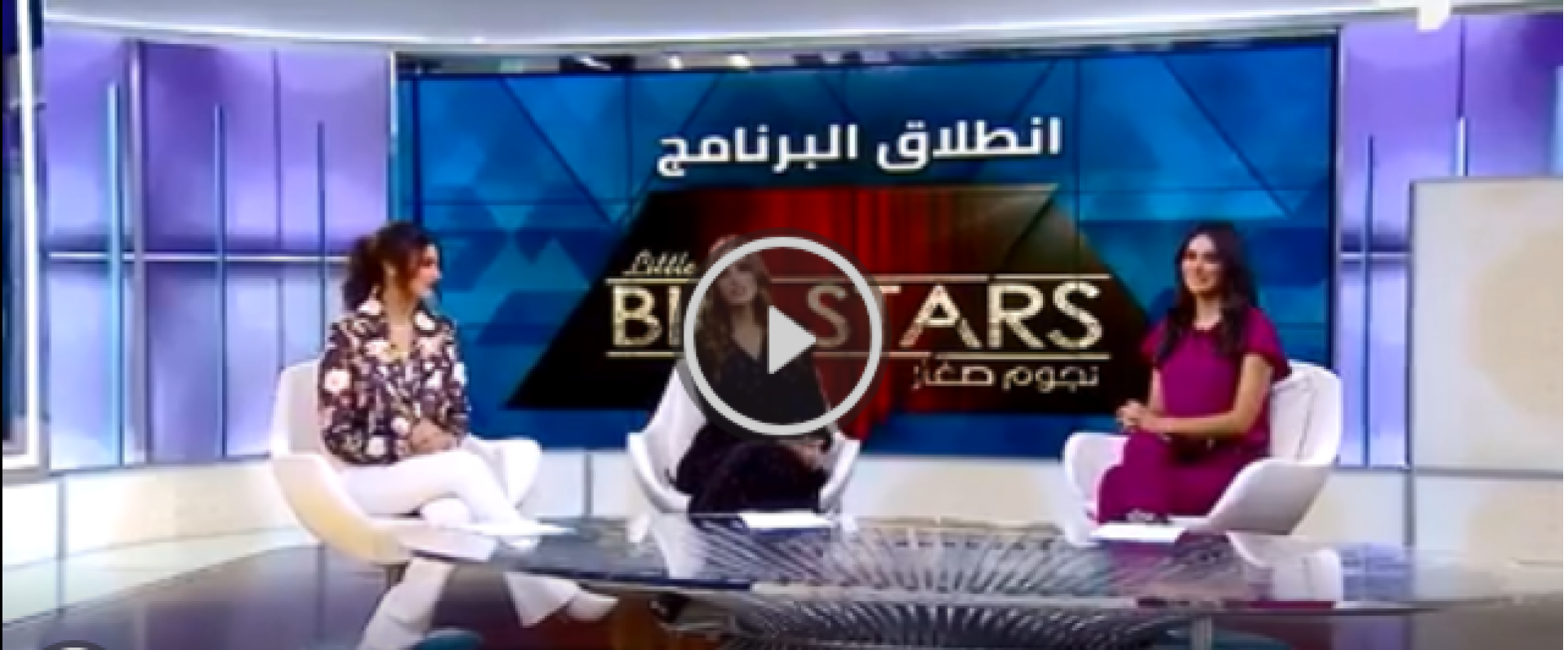 [ad_1]
Could not girls mistakenly say good songs without paying attention to precise calculations? Who is the child that forced the studio to play the star comedian Ahmed Hilmi's role and what role does he play as a child's presenter? Why does the theater become a swimming pool and swimming pool for the swimming competition, and who are the participants? MBC1 and MBC Many questions about the first episode of the Little Small Pictures program in Arabic, starting at 06:30 on Saturday, starting at 6:30 am on Saturday afternoon, 08:30 AM Cairo, 09:30 AM.
Small stars view the talent of creative children in structures, songs, poetry, illustrations and presentations, regardless of the principle of any kind of profit or loss, competition, selection or difficulty, and view the audience with dance and heartwarming views. Children with many talents and abilities, including fashion design, acrobatic performances, invisible glasses, dance, music, art and art, especially happiness, sharp intelligence, strong personality, high confidence, and Lavin.
In each episode, Ahmed Hilmy talks to a group of children in a brief and two-part series: first, the story of his own, simplicity and ease, and different stories, depending on the talents, the age, the responsibility and the ability to communicate. From the studio audience and audiences, the audience has a great deal of interesting ideas and opinions. In the second part of each interview, the talent or visual talents of the child are displayed to the audience with scenes equipped with new audio and visual aids and scenery according to each talent or creative abilities.
The first episode of the program has special talents for children from Saudi Arabia, Egypt, Lebanon, Jordan and Tunisia.
Little Big Shots is the most popular weekly entertainment show in the US in 2016 – the first episode of the world record after and after the NBC show and the American version of Steve Harvey, Third.
MBC1 and MBC The "Young Stars" in Egypt will be shown on November 17 at 18:30 GMT, at 20.30 Cairo at 09:30 in KSA.
window.fbAsyncInit = function() { FB.init({ appId : '306312436238820', xfbml : true, version : 'v2.2' }); };
(function(d, s, id){ var js, fjs = d.getElementsByTagName(s)[0]; if (d.getElementById(id)) {return;} js = d.createElement(s); js.id = id; js.src = "http://connect.facebook.net/ar_AR/sdk.js"; fjs.parentNode.insertBefore(js, fjs); }(document, 'script', 'facebook-jssdk'));
[ad_2]
Source link