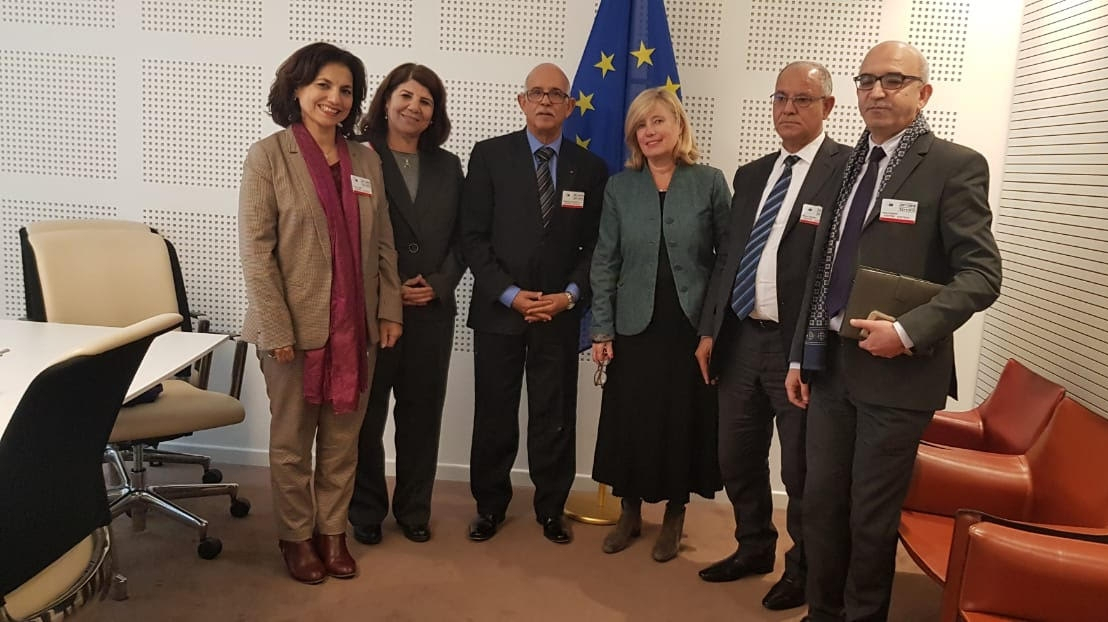 [ad_1]
through Mohamed Chekir Alai The 20th of November, 2013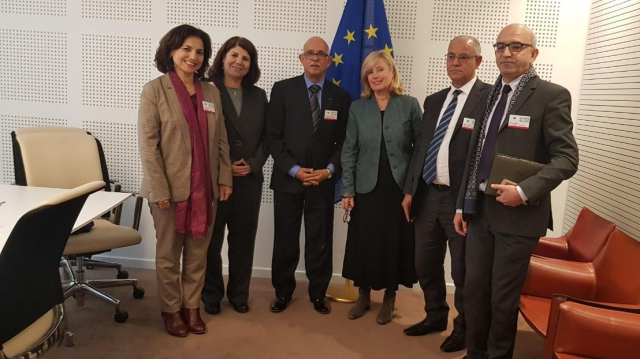 Patricia Lalonda, the third (right), surrounded by a delegation of Moroccan parliamentarians led by Mohamed Sheikh Biadilla, on November 20, 2018 in Brussels.
© Copyright: DR
Patricia Laland, member of the European Parliament's International Trade Committee, received a delegation from Morocco's parliament advisors on November 20, 2018 and "surprised at the high level of development of the provinces of Sahara."
"I was amazed at the level of my last visit to Laurent and Dakhla regions," said the co-chair of the Joint Parliamentary Committee of the Morocco-European Union (EU), Mohamed Cheh Biadilla, in Brussels on Tuesday (November 20th).
The International Trade Commission is one of 22 committees and subcommittees of the European Parliament.
Speaking about the bilateral agricultural agreement between the European Union and Morocco, the MEP, which is a member of the Parliamentary Group for Liberal and Democrats for Europe (ALDE), is optimistic about the adoption of the Convention (the Agricultural Agreement, Editorial Note) in January next year.
Patricia Laland thinks "he has seen the advantages and benefits of the fishing agreement and its protocols on the local populations," the model of development in other provinces and southern provinces.
During this working session, the advisers from the Moroccan parliament and EU member states discussed issues of migration and counterterrorism.
The Moroccan delegation includes Mohamed Sheikh Biadilla (PAM), Nabil Chihi, Mbarek Sbai (MP), Leader of PJD Group, Amal Omar, UMT Group Leader and Touriya Lahrech, CDT member.
Mohamed Chekir Alai
[ad_2]
Source link