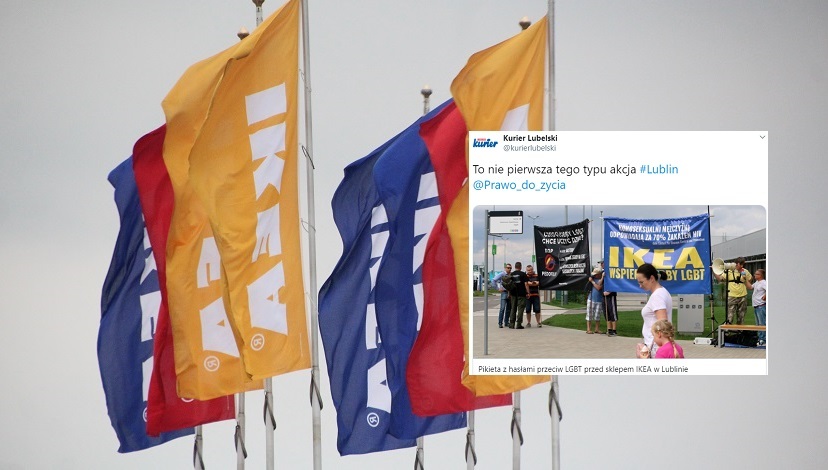 [ad_1]
Several people in the Human Rights Defender Foundation in Lublin complained to the IKEA store. Protesters placed banners with slogans for the LGBT ideology. Protest is a response to the dismissal of a shopkeeper referring to the Holy Bible in the company's inner forum. Among the records, "IKEA supports the LGBT lobby."
We complain of the actions of the IKEA network management, which does not allow our employees to comment. In a democratic country it should not be so. Such practice is not permitted. All kinds of such protests are taking place in Poland. Lublin is another city
"said Marek Vovsovsky, Pro-Life Law Foundation for Onet.
What do the customers going to the store think about the protest?
I do not understand why they are here. What is the problem with this store?
– Marcin, a native of Lublin who linked the portal, is surprising.
Everyone has the right to live according to his or her desires
"said Mr. Pau, who in turn came from Lyubartu.
[ad_2]
Source link