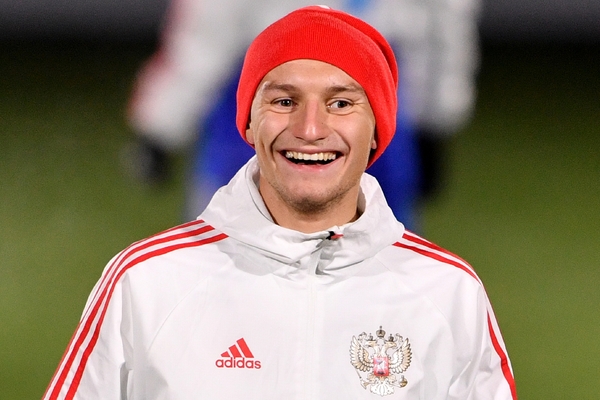 Russian team and CSKA Moscow sent Fyodor Chalov and responded with a joke about the challenge of calling journalists to the national team. The video appeared on Twitteraccount national team.
Reporter Chalov asked for the first time to recount the emotions of his relatives and friends after being invited to the national team. Chalov corrected him: "It looks like the second question." When the striker saw a surprise on the surface of the journalist, the attacker said, "That is exactly what happened."
This situation appeared between Krasnodar midfielder Yuri Gazinsky and "Match TV" journalist. After winning the Russian championship against CSKA (2: 1), the journalist questioned the game and concluded that he had finished the game. Gazinsky asked, "What is the result of the game? I think we have won, "said the journalist.
Chalov was invited to the Russian national team on November 5. Previously, the forward forwarded the World Cup bid for the 2018 World Cup, but did not include it on the final list of players.
Important news on the telegram channel on the daytime ribbon. Subscribe!