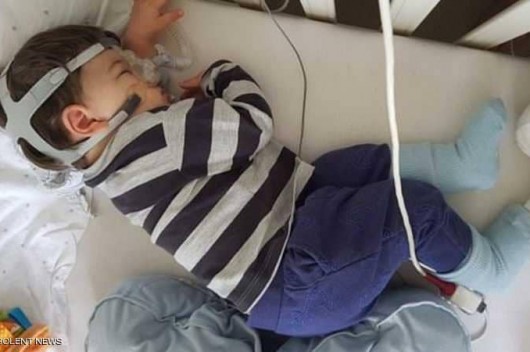 [ad_1]
A 1-year-old British child suffers from a rare condition that creates a terrible threat to his sleep.
Charlie Wagstauf suffered from a congenital central irritant syndrome or a rare disease that infected only 1,000 people in the world.
The central nervous system manages the respiration process, which requires the baby to wear mask for each respiratory tissue while sleeping.
In this disease, Charlie's central nervous system does not calm the breath, so it does not meet the level of carbon dioxide in the blood, which stimulates the human breathing.
Since Charlie has been hospitalized for 4 months, her caregivers need to be closely monitored when they fall asleep each day, with oxygen and carbon dioxide levels in her blood.
Charlie's family members launched an e-mail to collect Charlie's new mask, because his current mask left little headache and ceased developing his face.
His goal was to increase Charlie's parents' trips to Denmark. Doctors will make a mask to normalize his face, but the campaign has earned more than expected.
Source: Sky News
[ad_2]
Source link