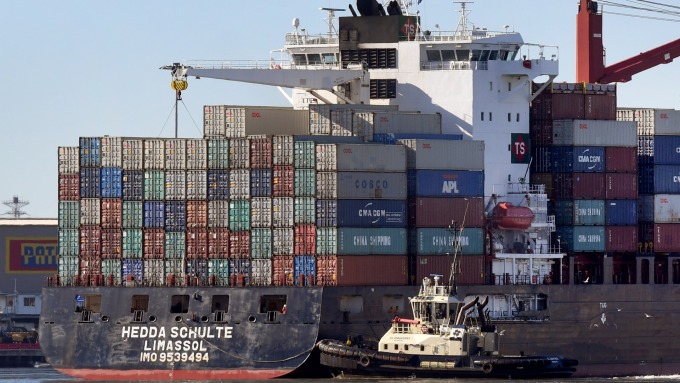 [ad_1]
This summer, the US economy was hot, and in the third quarter it grew by 3.5%, which raised the corporate income to six years.
According to the US government, GDP growth rates have not yet been adjusted in the third quarter of the third quarter.
MarketWatch experts estimate that GDP will rise to 3.6% in the third quarter.
Corporate profit has risen to a new level. In the third quarter corporate income tax increased by 3.4%. It should be noted that the profit of the third quarter increased by 10.3% compared to the same period last year and the fastest growth since 2012.
In the third quarter, GDP growth rates have not been revised, but detailed data have changed dramatically.
Consumers' costs were reduced from 4% to 3.6%.
State and local government expenditures increased from 3.2% to 2%.
Nevertheless, corporate investment was strengthened, and investment in equipment increased to 3.5% of the apartment. Construction expenditures were reduced from 8% to 1.7%, such as office and oil equipment.
The inventory data was also strong. During the third quarter, inventories amounted to $ 76.3 billion. 86,6 bln. Looking back to the dollar.
In the third quarter, exports grew by 4.4%, imports – by 9.2%, and the trade deficit is expanding.
Due to tax cuts, strong consumption and accelerated corporate investment, the US economy grew in spring and summer, with explosions rising. The unemployment rate was down by 48 percent and dropped by 3.7 percent.
But it is unlikely that growth in the fourth quarter of 2018 will be so strong. Experts expect the American economy to grow by 2.7% or less in the fourth quarter.
Even though the economy is still good, American interest rates and China-US trade tensions weaken economic considerations. In addition, at the beginning of this year, the kinetic energy that began to emerge as a result of the decline in taxes and the growth of public spending. Corporate investments also slowed down. After stock market climbed to a record level in early October, it returned to the file.
[ad_2]
Source link