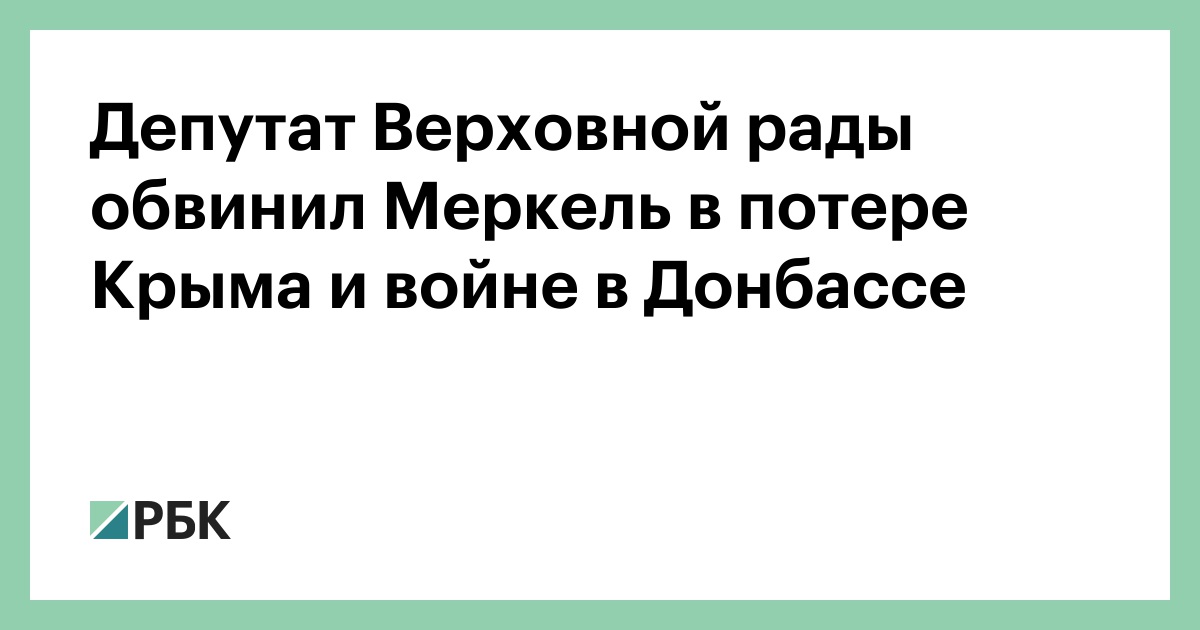 [ad_1]
In a dispute with Yuri Chizhmar, deputy leader of the "radical party" Verkhovna Rada, ZIK TV channel "People", said German Chancellor Angela Merkel could be blamed for Crimea and Donbas.
According to him, in 2008, in Bucharest, Merkel "for Putin's favor in Russia" did not allow Ukraine to join the MAP (an action plan for NATO membership).
The deputy believes that if Merkel allowed him to investigate Ukraine's entry into NATO, the Donbass war would not have started and Crimea would not have been part of Russia. "If it were, then maybe there would be no Donbass and Crimea today, so we have many questions," he said.
In August, at a meeting with students at the State University of Tbilisi, Angela Merkel stated that the European Union and NATO were not enemies of Russia, and Moscow "must understand". As the Chancellor said, they want a good relationship with Georgia, Azerbaijan and Ukraine, as well as with Russia, in Berlin. He also stressed that Europe and Russia "learned a lot from each other".
The NATO Membership Action Plan (MAP) is a program that allows new members to be admitted to the alliance. Macedonia and Bosnia-Herzegovina are now participating in the program. Georgia expresses its intention to join this program. In 2008, the Ukrainian leadership sent a letter to Brussels to include Ukraine in the program, but in 2010 President Viktor Yanukovych abolished the Prime Minister's Committee, which prepared the country for NATO membership and national center for Euro-Atlantic integration. Last June, the Verkhovna Rada announced Ukraine's ambition to join NATO.
[ad_2]
Source link