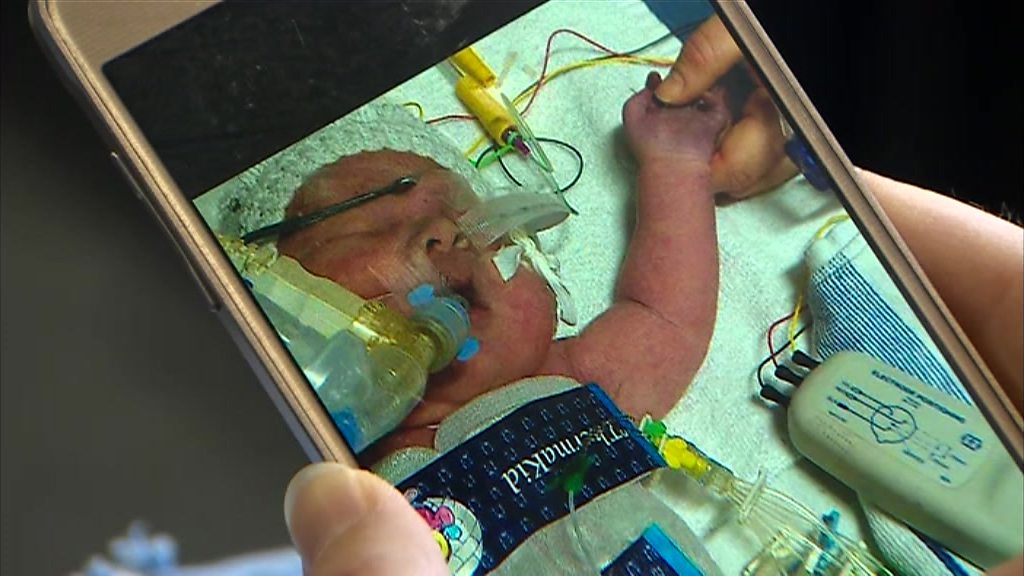 [ad_1]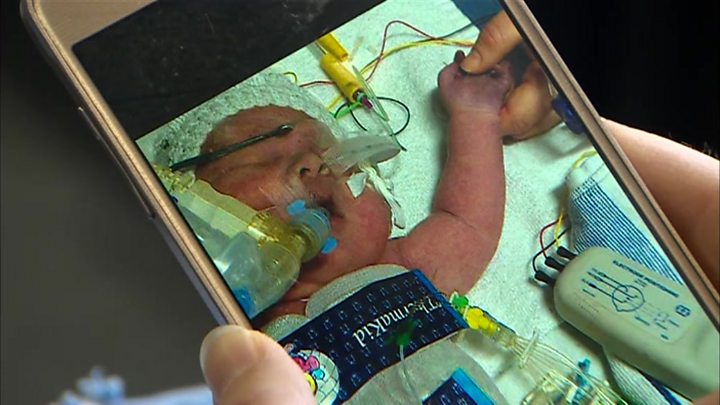 Employees of the hospital's trust office, based on child mortality, say there is "a culture of intimidation and abuse."
Shrubbery and Telford Hospital (SaH) in special activities are now recognized by Care Quality Commission (CQC) as insufficient.
Disaster and maternity services were recognized as dangerous in two hospitals.
Simon Wright, Chief Financial Officer, says: "You can not influence such reports."
The 112-page report, released on Thursday, contains a catalog of issues at the Royal Shrewsbury Hospital in Shrunshaber and the Royal Telephones Royal Hospital in Shropshire. In general, faith was previously assessed as "requiring improvement."
At present, more than 200 families are worried about their careers' trust and predictable maternal errors are being studied.
Shortly thereafter, he left a plan for closing Telford's A & E subdivision, with additional staff replaced.
Inspectors also reported that intimidation and intimidation "found a protective culture of the executive."
They also said:
There was little morale among employees and a high level of stress and workload
Medical care, surgery, critical care, both sides of life should be improved
Medical and nursing workers are "insufficient to keep patients safe," particularly in Telford
The building of the temporary administration in Sri Lanka was renamed as "unfit" in December of last year as a result of snow-damaged buildings.
Also, due to illness and maternity leave, there are many obstetricians.
Analysis
BBC correspondent for social issues Michael Bouchanen
This uncertainty report is very scary for families who have lost their babies because of mistakes.
Talk to one of them and their ambitions – no one has the same experience.
Thus, the continuous abilities of faith, and consequently, to monitor the appropriate conditions to ensure the speed of heartbeat, and the failure to learn after the events, the intentional frivolity of families.
Basically, it has been bad for many years.
Today's report is important in disguising current leadership – not all of them have "proper skills and abilities" to ensure "high-quality regular care".
Simon Wright, Chief Executive, said he was not from the depths, but his control was significantly weaker.
The newly appointed chairman announced on Wednesday that he could not do the same thing with the same people.
Of course, the hopeful choir in Shropshire, John Wright, hopes.
CQC has expressed confidence in the shelf for improving the list of 81 issues that need to be addressed, including tracking the level of obstetrics skills that have been trained to protect patients from harm and protecting women and children.
Also, training should revise how the obstetric care unit or the day-care unit should deal with the situation of women at high risk, and the policy of reducing fetal movement for obstetricians and sonographers.
Other necessary improvements include safe environments, acceleration processing, safe storage of medications and records, and antibiotics involving patients with suspected septicemia.
However, inspectors rated "good" for entrusting them, and said that at the end of their life-long service life, two models of experimental experiences, as well as postpartum maternity care.
The trust has caused some CQC concerns that have been solved through renting and renovation services for maternity hospitals.
Urgent Action
Professor Ted Baker, Chief Inspector of CQC Hospitals, said: "When we turn employees into charity and charity, we need to be assured that people are provided with security.
"We pay special attention to emergency services and maternity care at the Telford hospital in Shrewsbury and Telford NHS Trust.
"We have taken urgent measures to protect people and we are closely following our faith."
Mr. Wright, Chief Executive Officer, apologized, and claimed that "we have not succeeded in solving our hopes and problems."
"But people should not be able to see a lot of things that are much better than ATP, not many other beliefs in the country."
Last year, under the government's trust management, an independent review of the series of infant killings was made.
Previously, 3,000 people protested against the SAP's plans to close A & E at Princess Royal at night, the reason for which was lack of staff.
[ad_2]
Source link