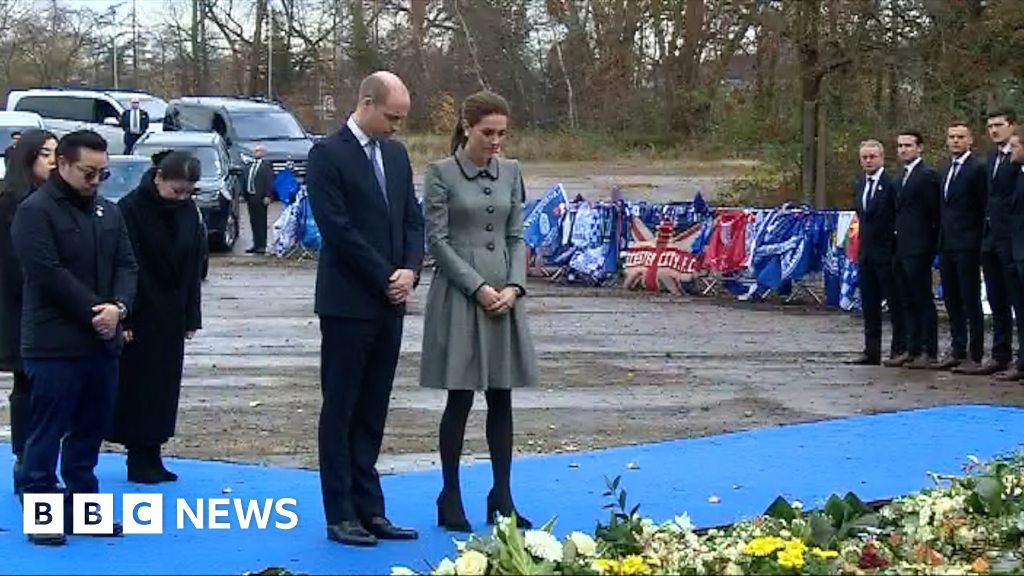 [ad_1]
The Duke and Duchess of Cambridge honored the victims of the helicopter crash, which demanded the lives of five people.
Leicester City Viha Sivadhanaprabha and four others were killed when they landed on King's Power Stadium on October 27.
Prince William and Catherine had a thousand abuses left outside the stadium.
Before joining the University of Leicester, the couple met with the club staff and volunteers.
There they heard about some educational programs that helped the club – In May, Mr. Vihai received more than $ 1 million to help with research and training in medicine.
[ad_2]
Source link